Company Profile
First, we would like to introduce what DMP is like. Please see the slides from the overview to the image of future growth.
DMP is an R&D-type fabless semiconductor vendor that deploys licensing business of hardware IPs and software IPs based on proprietary 2D/3D graphics technology for embedded devices, as well as graphics LSI business that incorporates these IPs.
For rapidly advancing IoT devices, especially wearable devices, it is vital to be lightweight, small and with low power consumption. DMP's IPs have been developed to meet the severe requirements and enable such devices to achieve superior functions.
In recent years, in order to become the world's leading "AI Computing Company", DMP provides solutions through a broad portfolio including AI processor IPs, hardware/software products and services, and AI ecosystem established by its own.
Aiming at "productization" that takes a step forward from research and development, including the alliance with Yamaha Motor Co., Ltd. in May 2019, DMP is contributing to solving social problems such as a serious labor shortage accompanying a declining birthrate and aging population and realizing a safe and secure society through AI.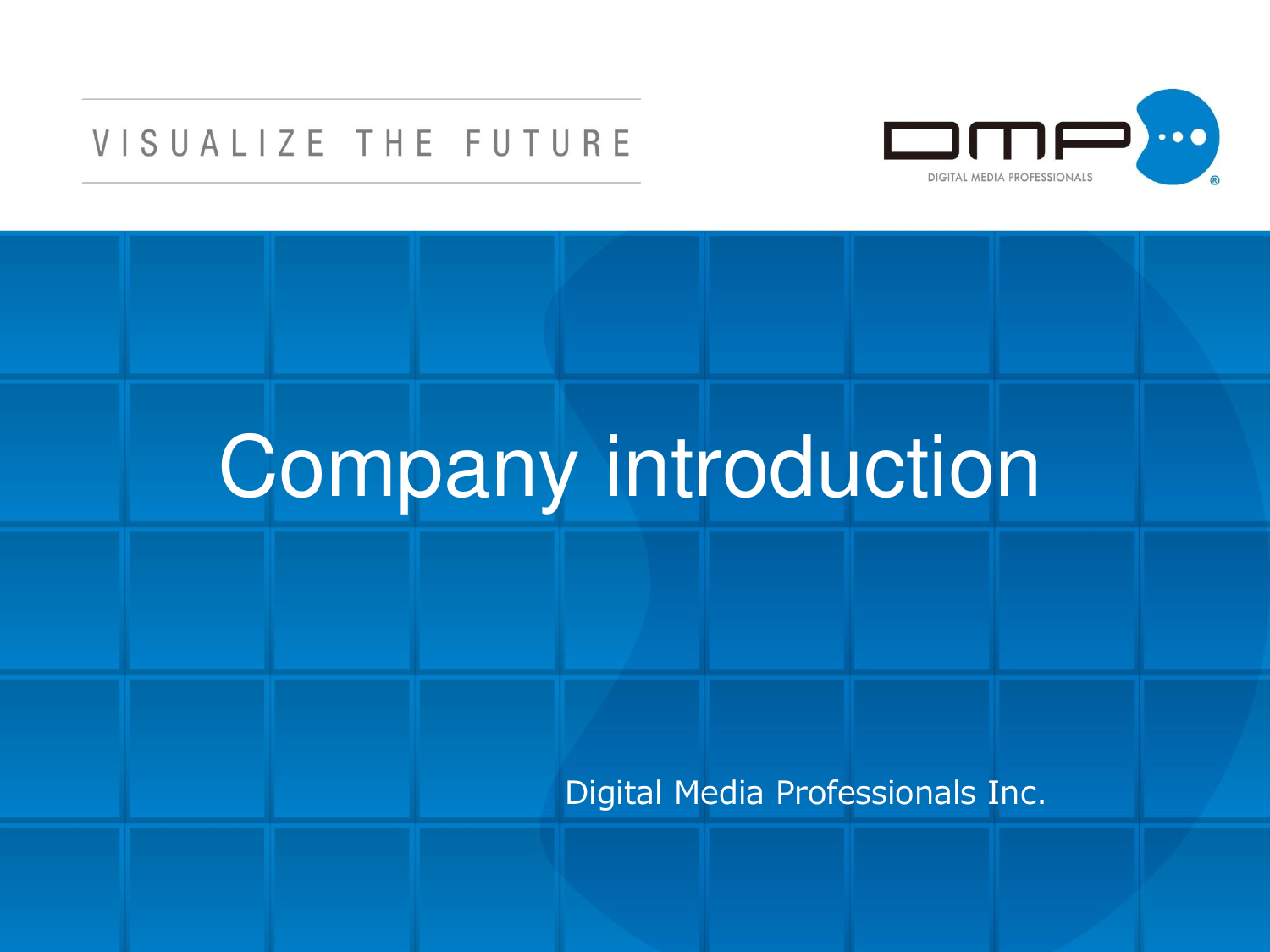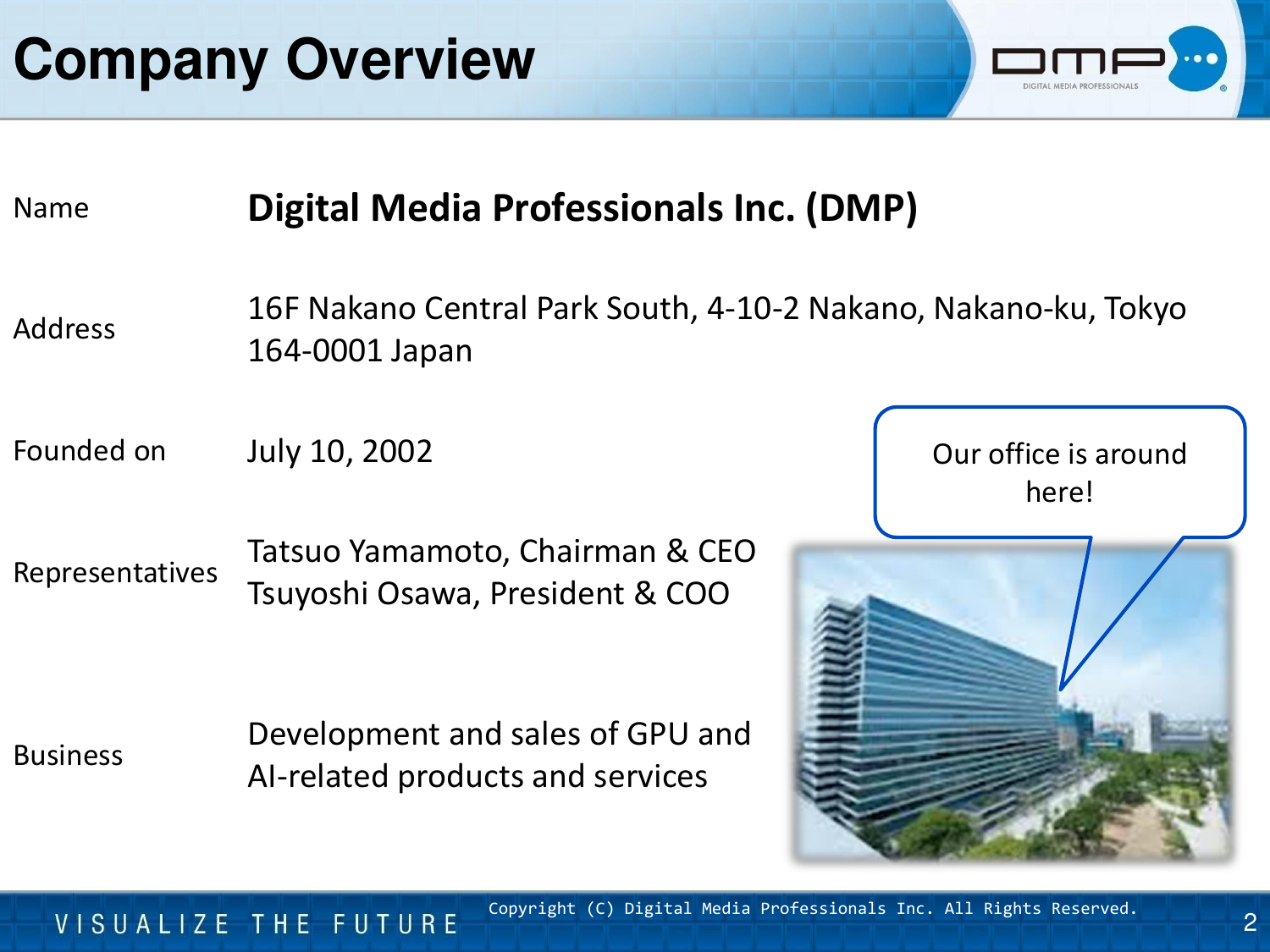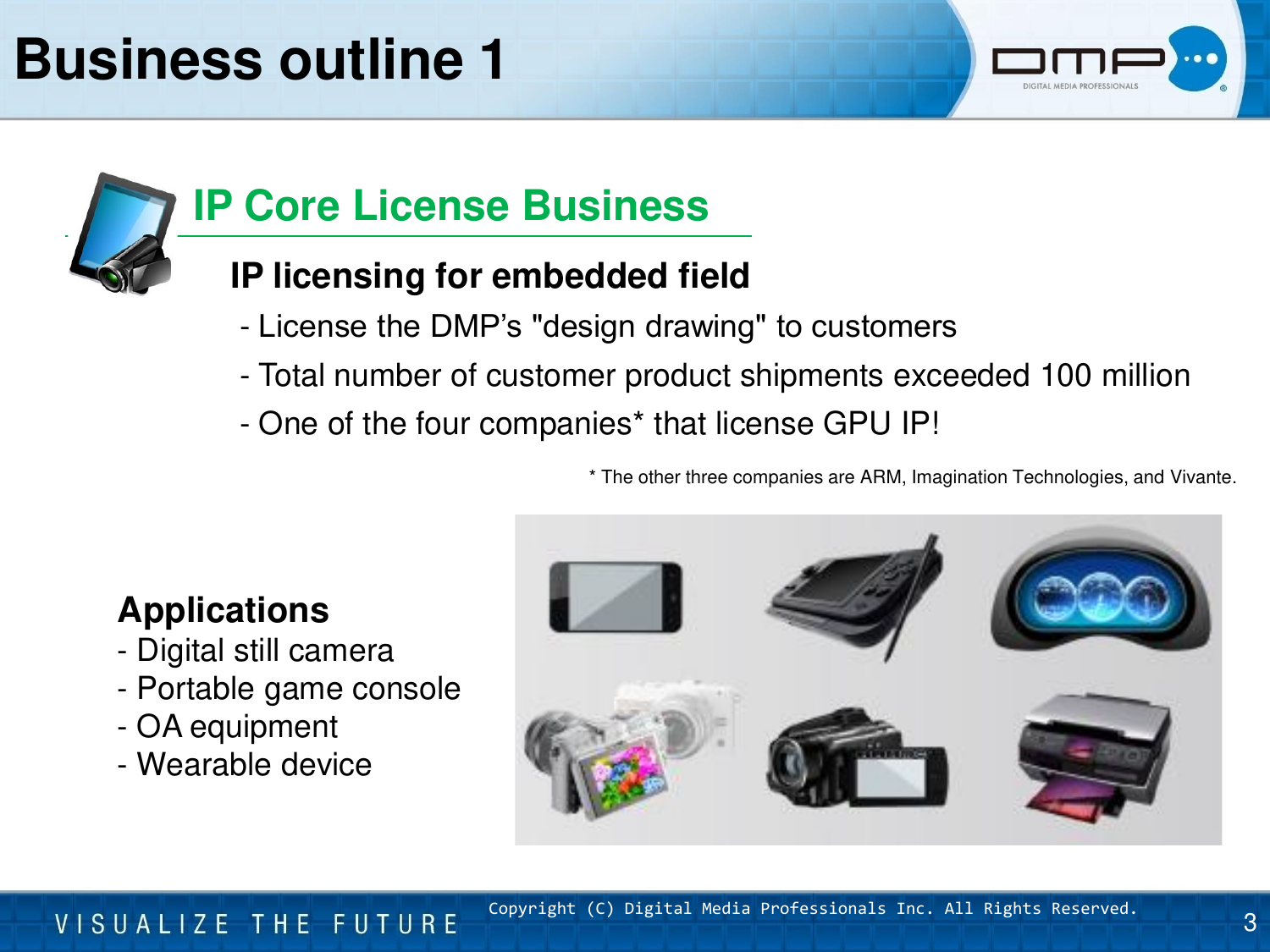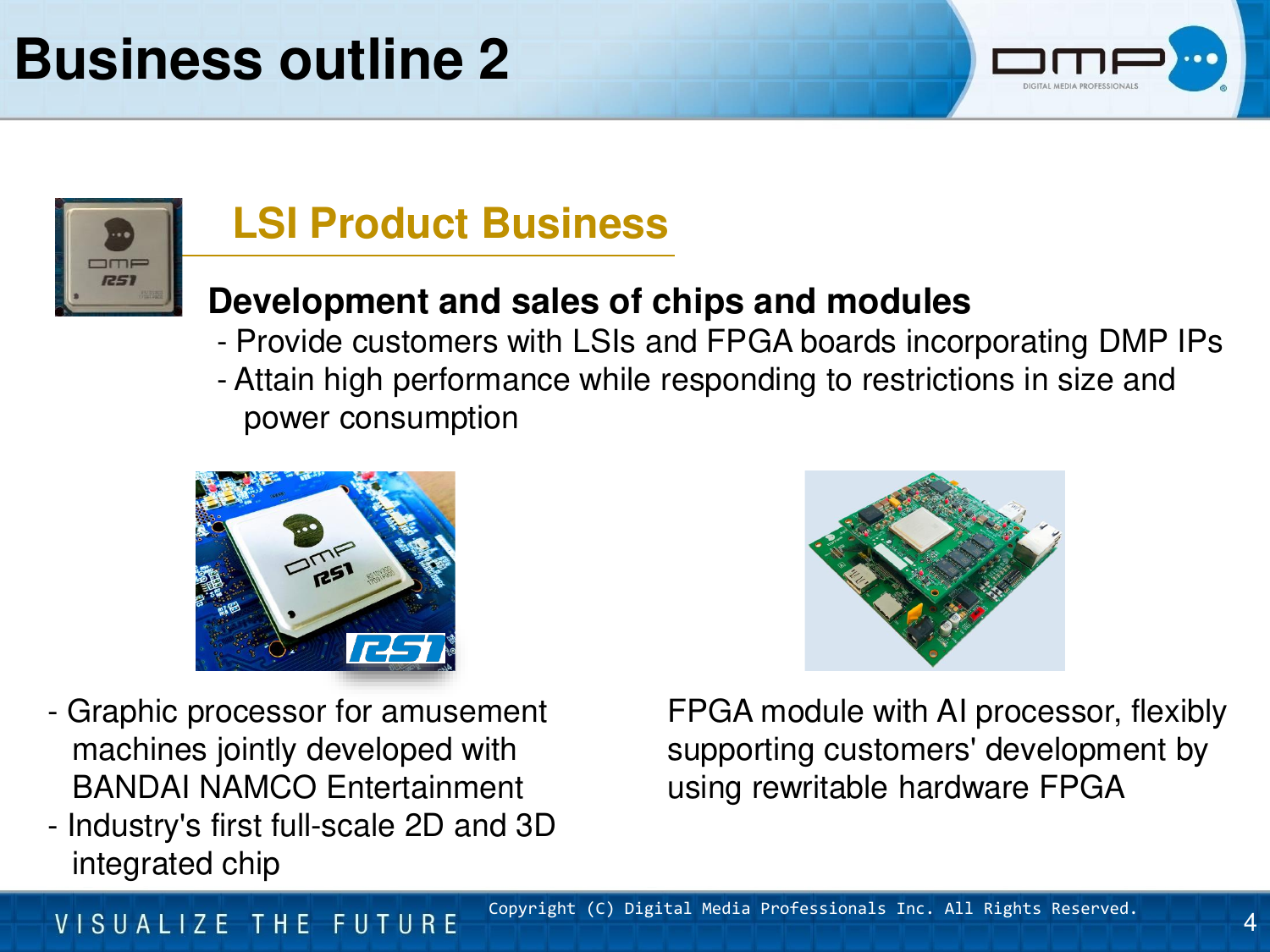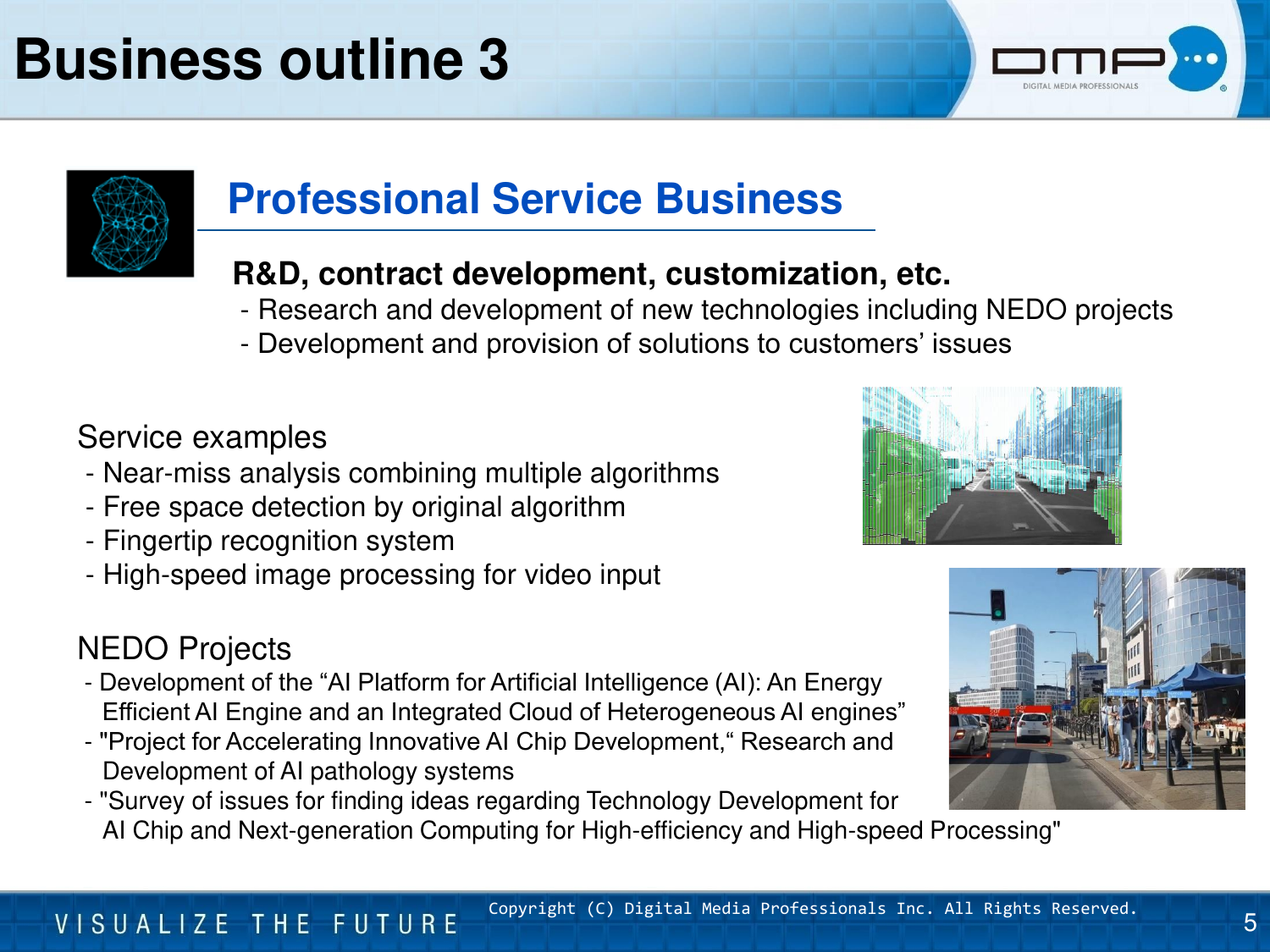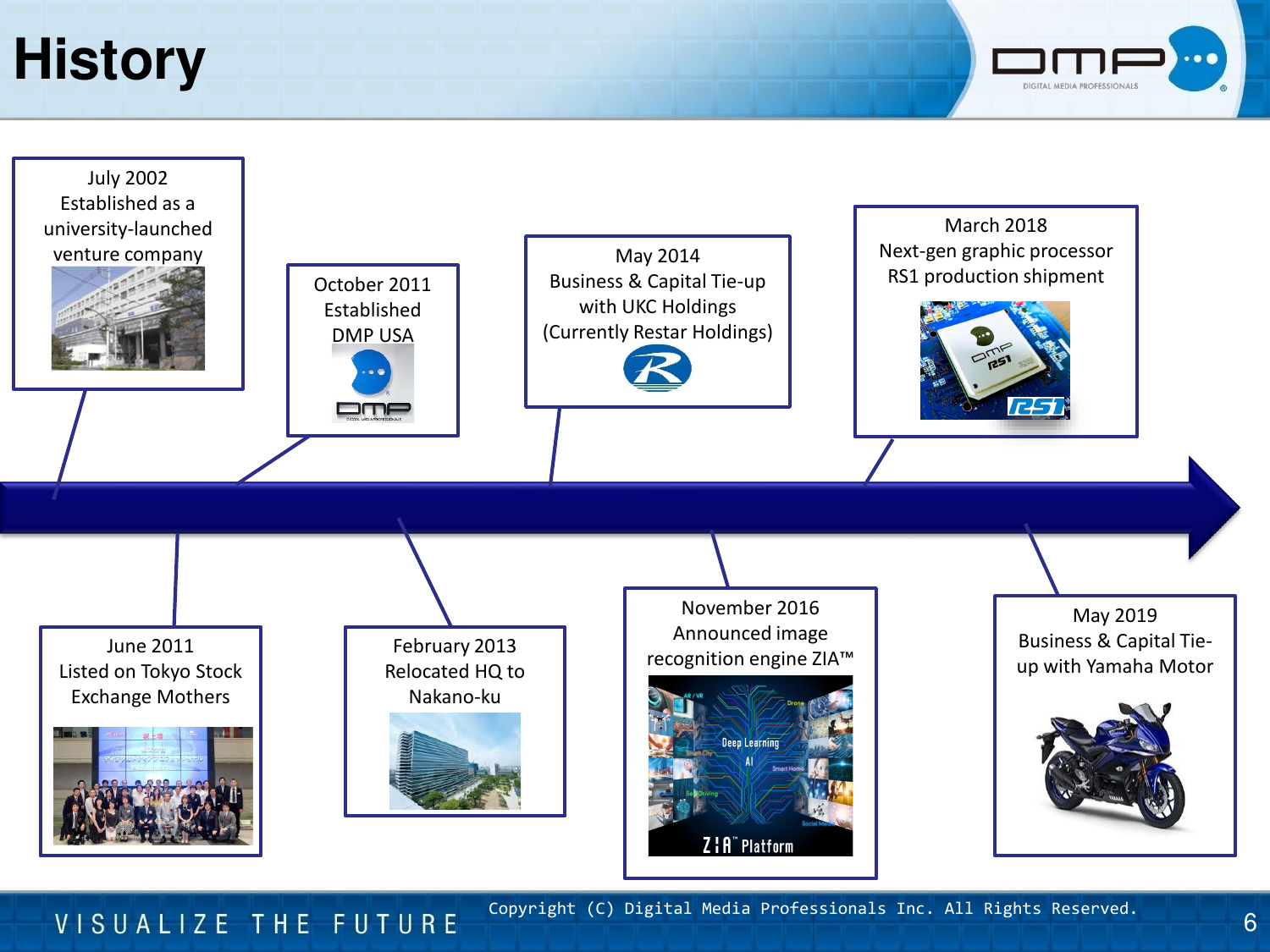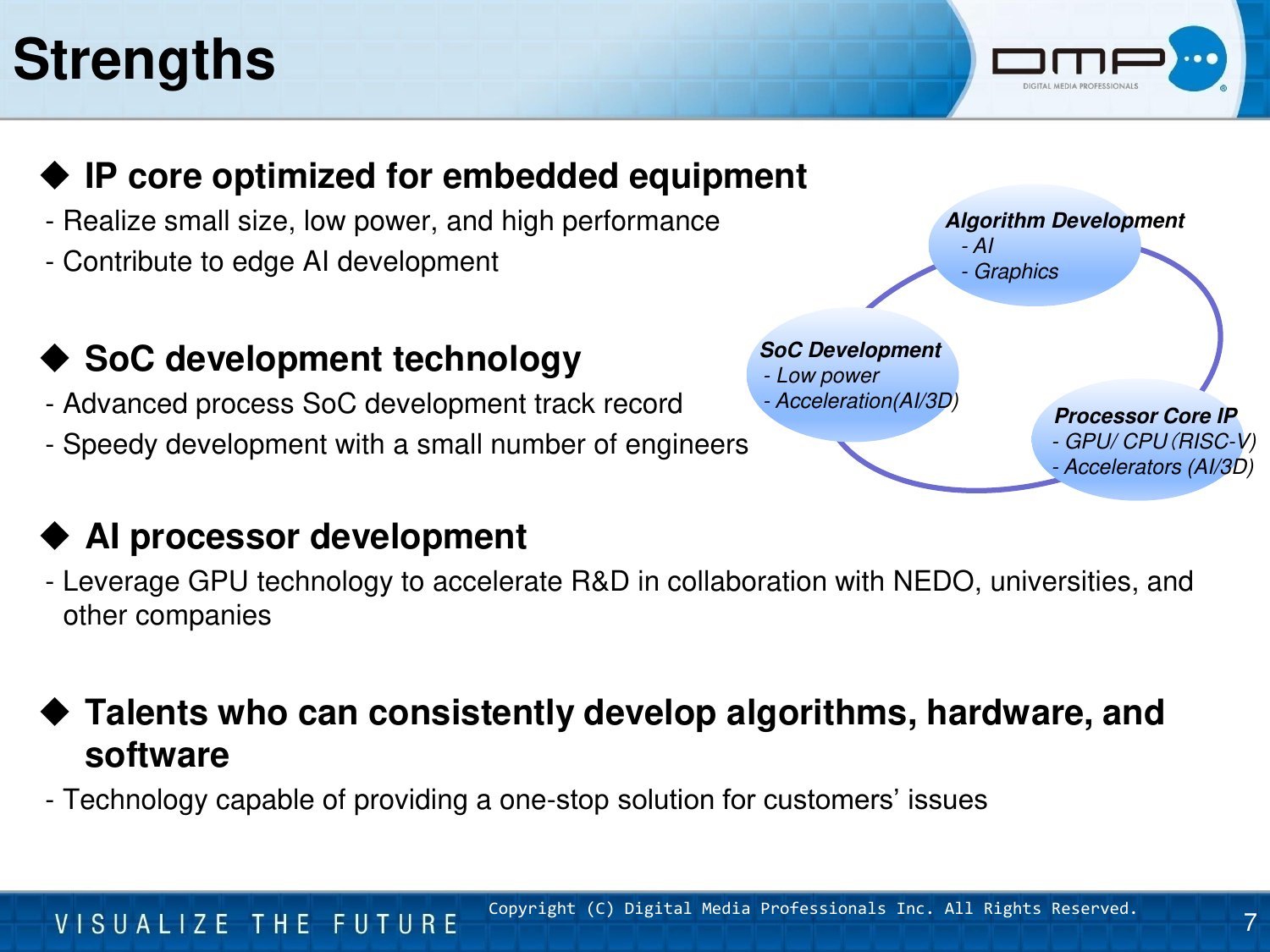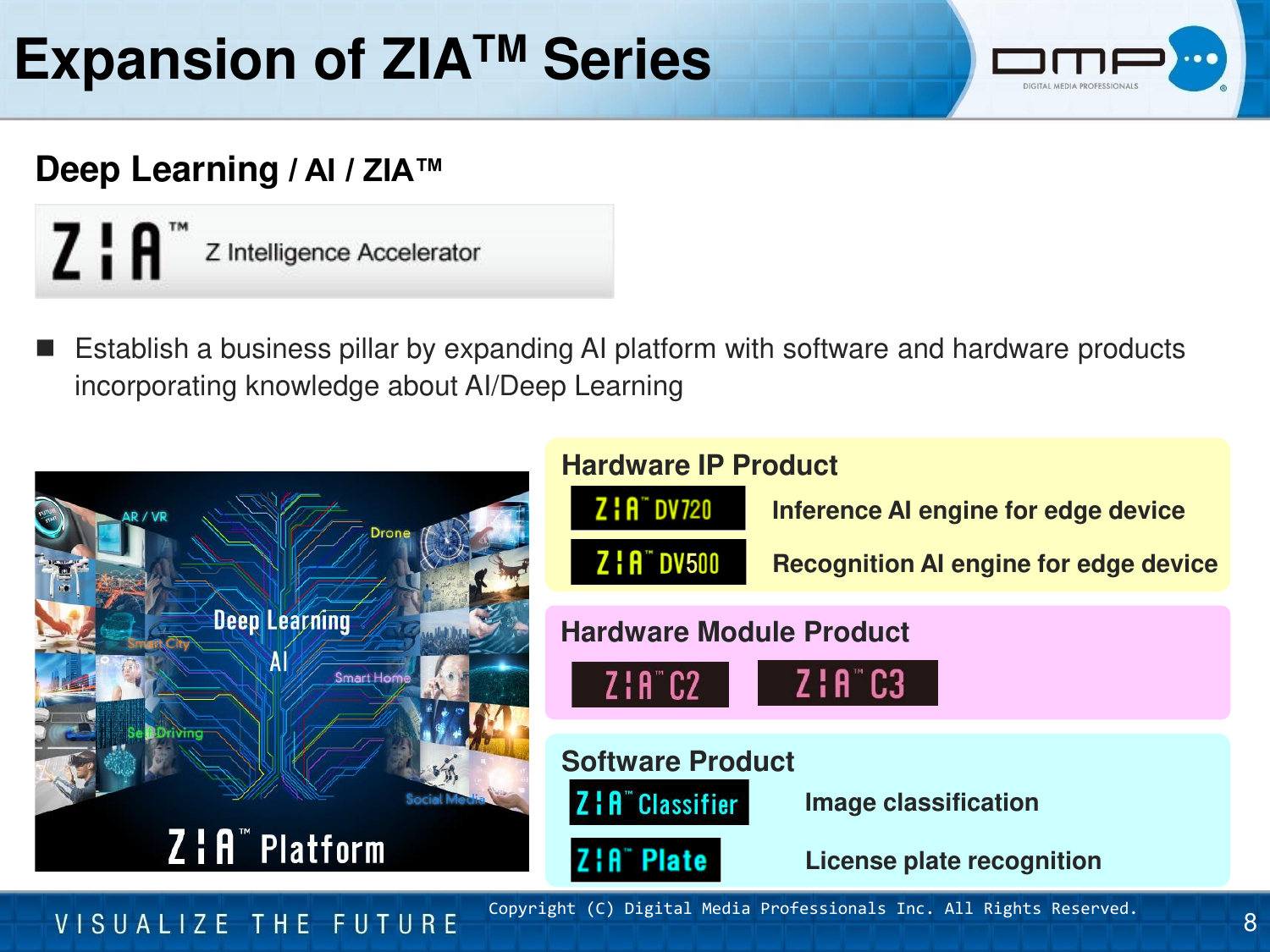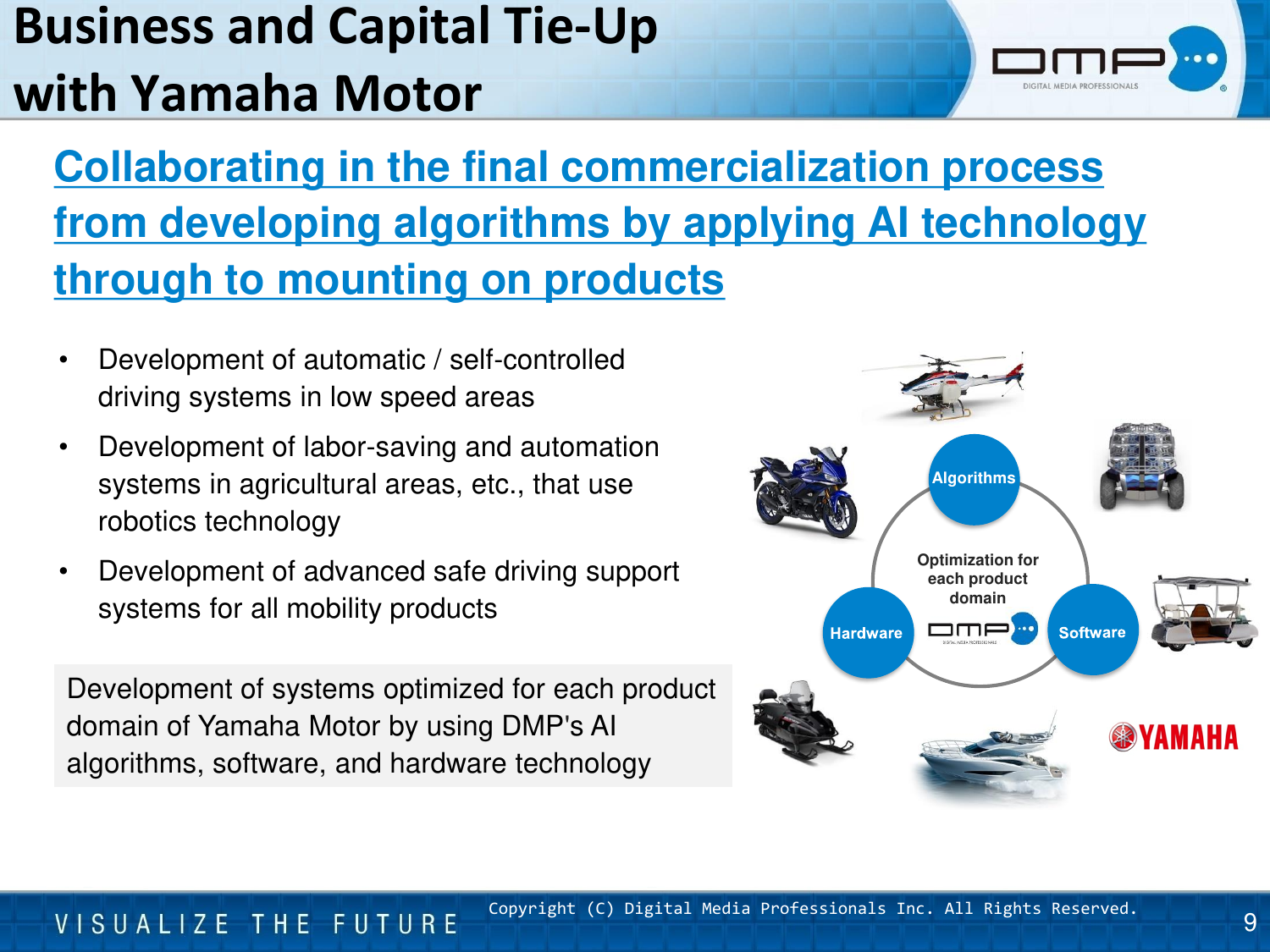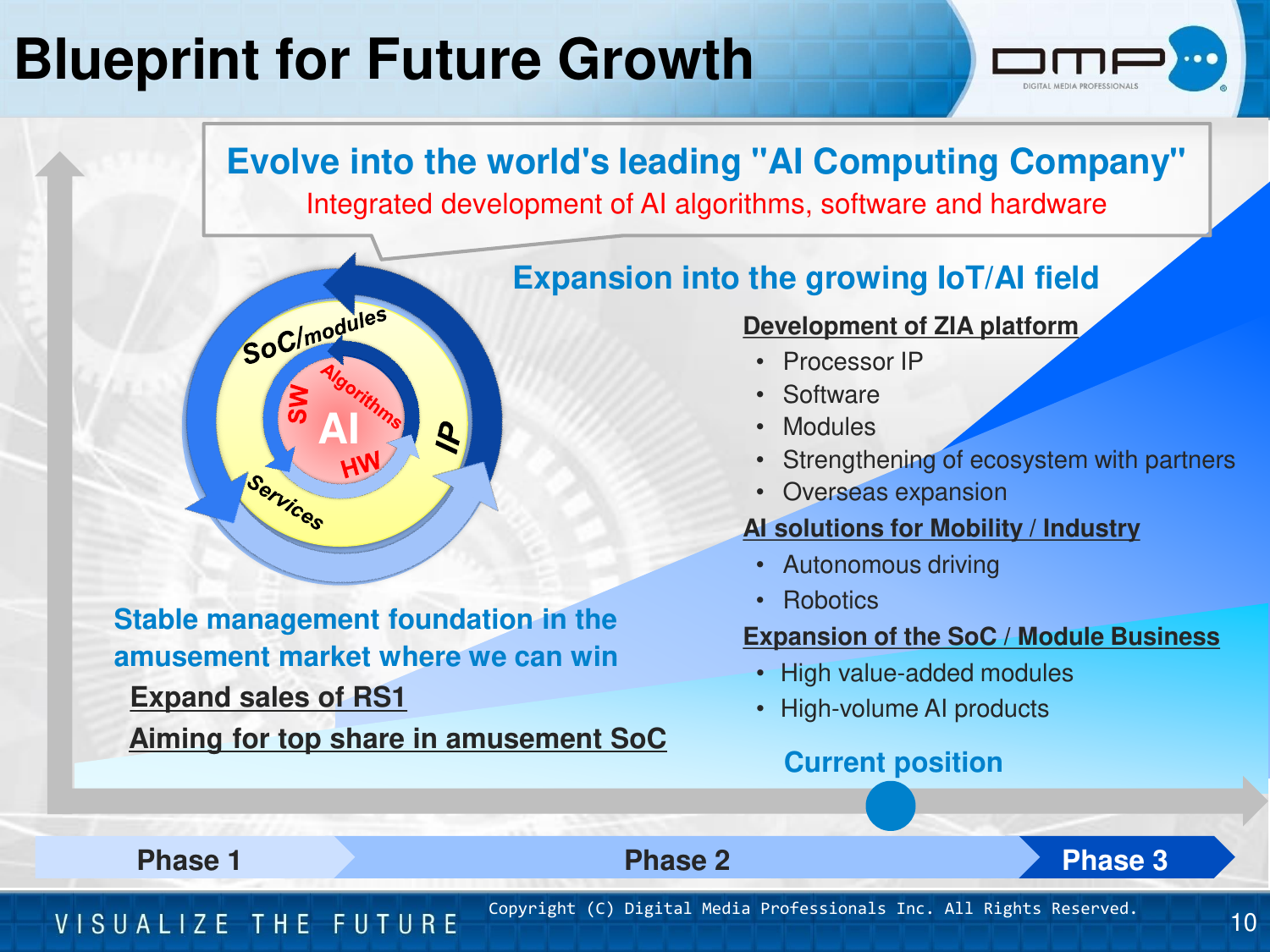 Business Performance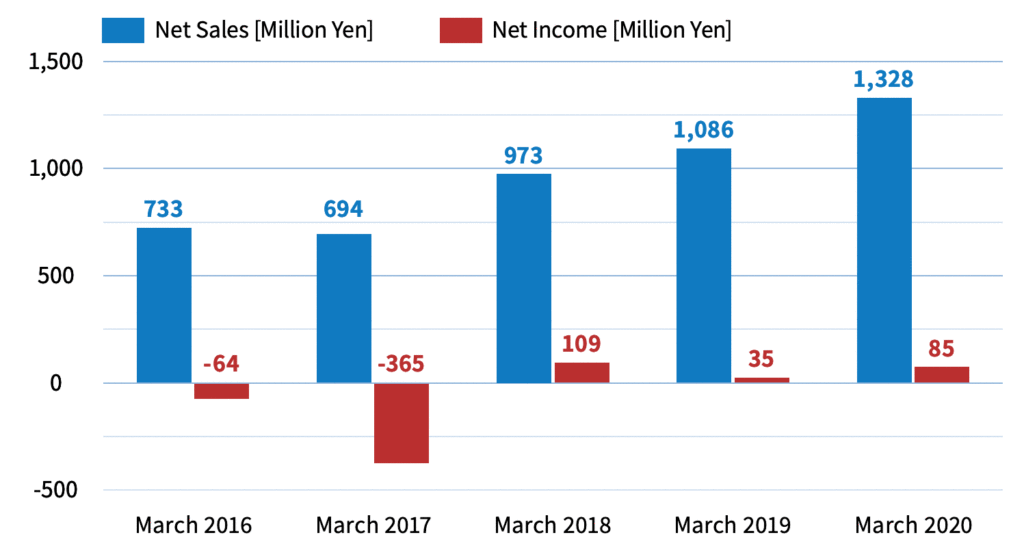 The deficit continued mainly due to the up-front cost of LSI development, but the shift to a business portfolio centered on AI development leveraging our core technology GPU has paid off. With the steady shipment of graphic processors in mass production, we have achieved sales growth and a surplus for the third consecutive year.
Number of Employees (including contract employees)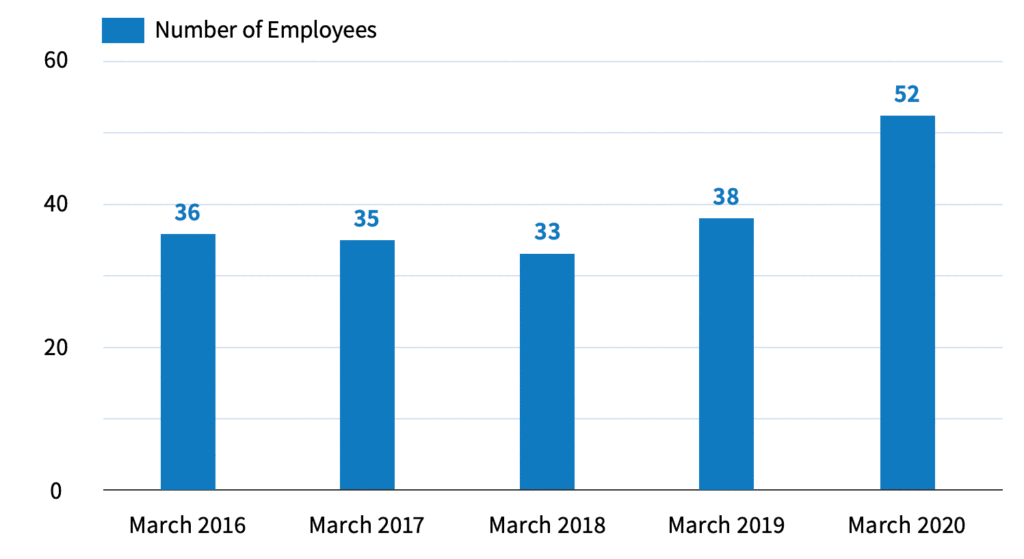 The number of employees has been increasing because development projects with customers has been steady and since it is necessary to proceed with R&D as well. We plan to continue hiring employees in preparation for expanding our business.
Average Age and Average Years of Service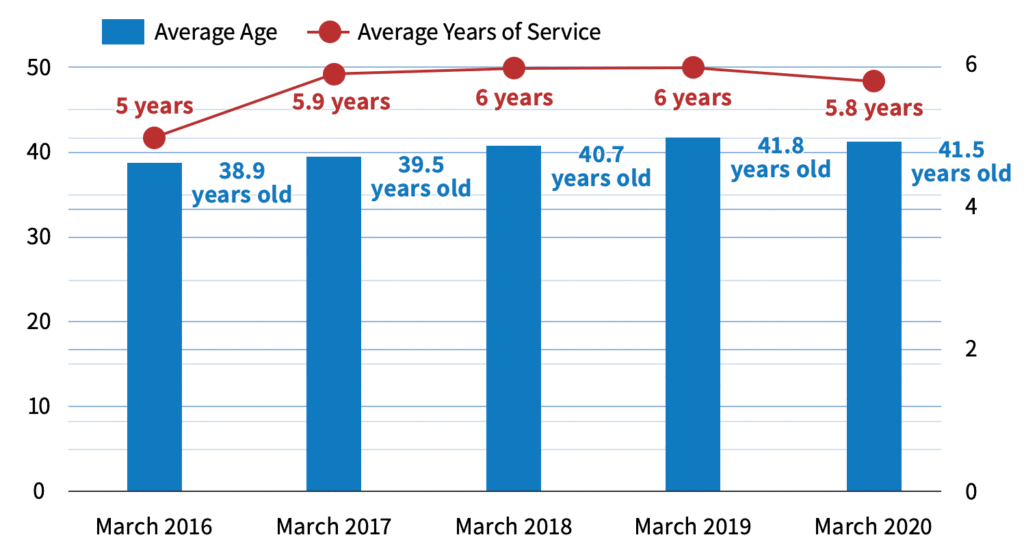 Up until now, the average age has been around 40 years old, because mid-career recruitment, which was expected to be immediately competitive, was the focus. From now on, we would like to have a balanced age structure including new graduates, young people, and mid-career.
Gender Ratio (as of March 2020)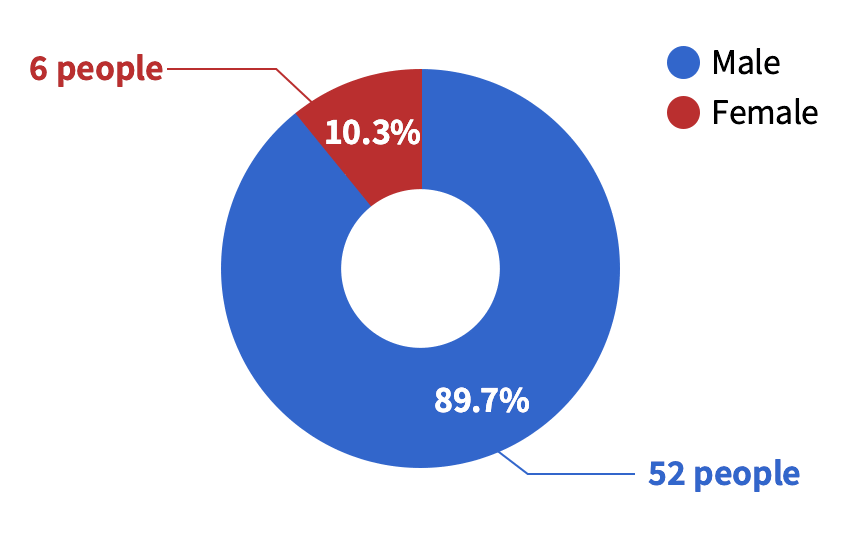 Males: 52, Females: 6
Female engineers are more than welcome!
Number of Foreign National Employees (as of March 2020)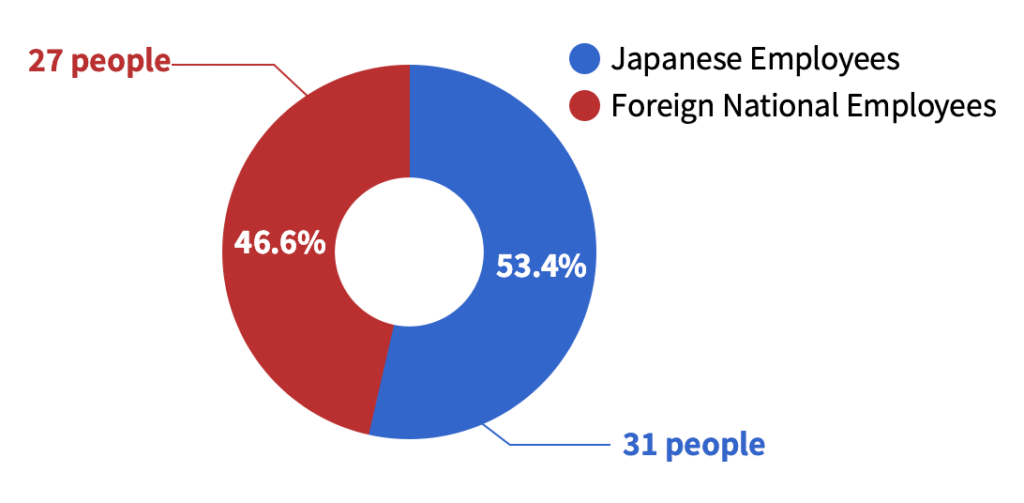 27 people.
At DMP, foreign engineers and staff with various values and experiences gathered from more than 10 countries account for just under half of the whole. In addition, a foreign general manager of AI development division was newly appointed as director in charge of R&D.
Other
Number of Days Working on Holidays
0.9days
/ Year
Very few works on holidays, and you can improve your work-life balance!
Office Introduction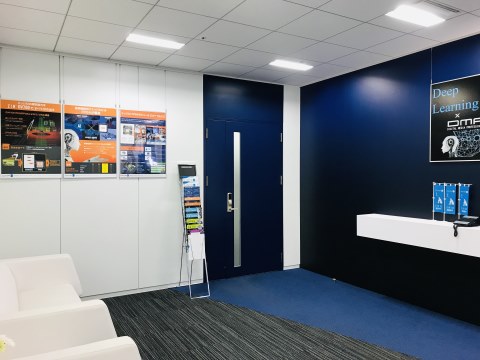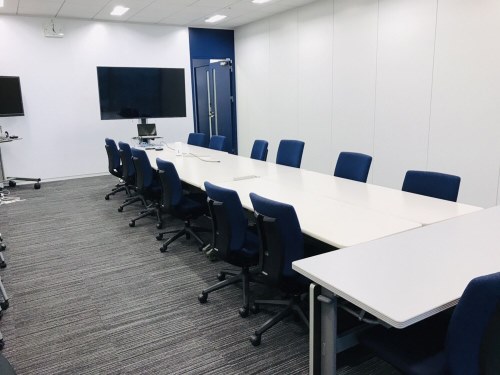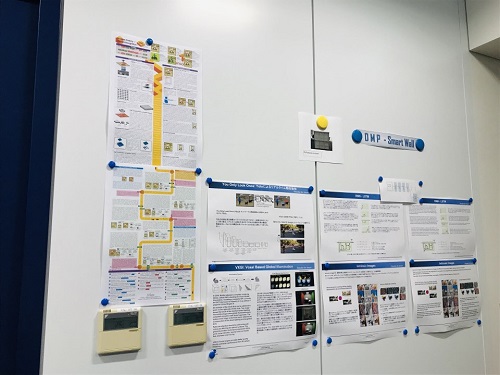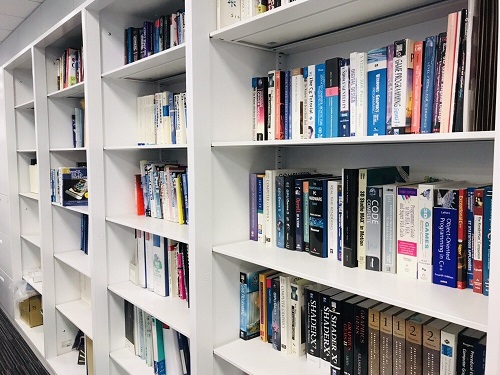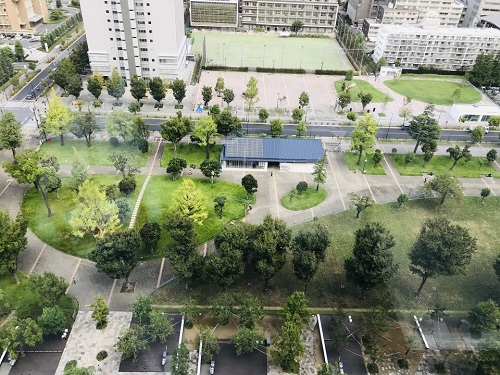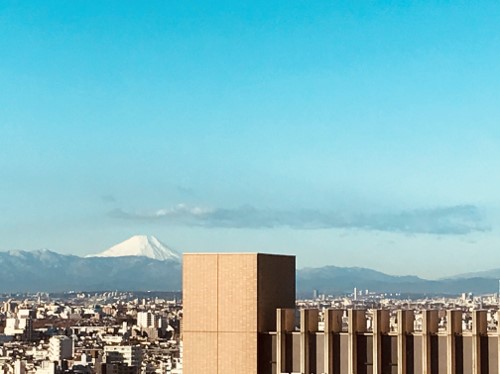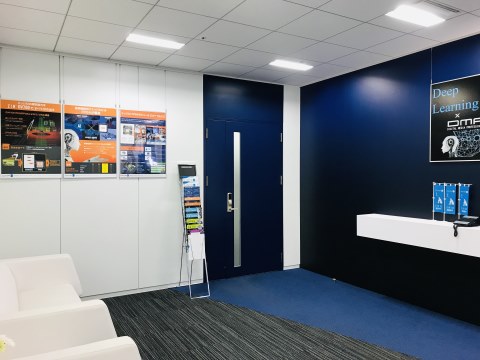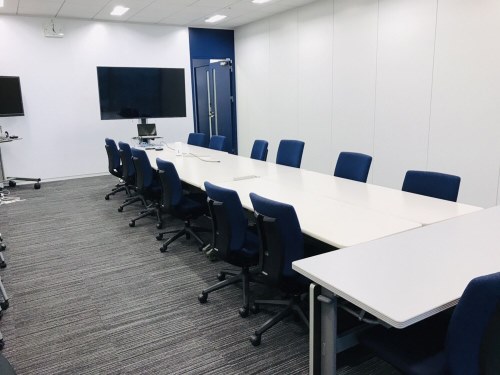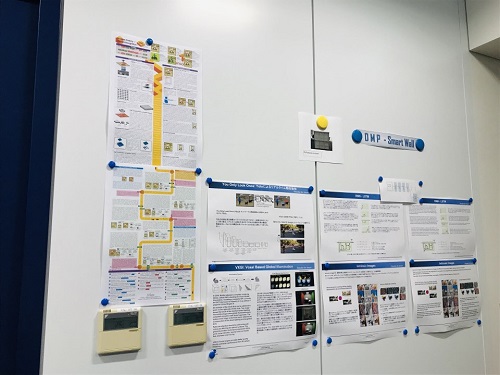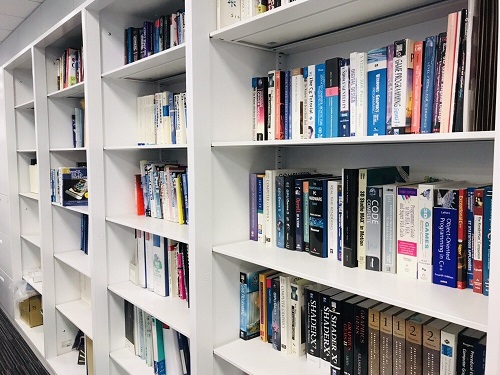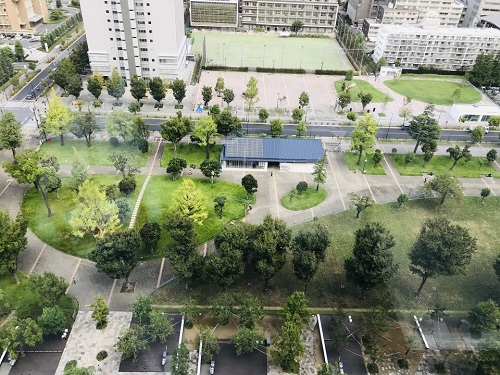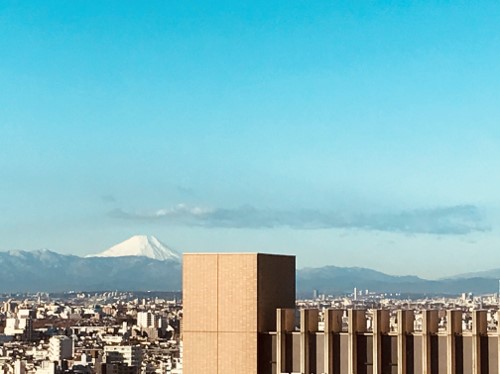 Interviews to Employees